40th Reunion Review
COMING SOON .... 2015 REUNION WEEKEND'S ONLINE MEMORY BOOK ~

COMING SOON ... 2015 REUNION DINNER/DANCE SHORT VIDEO ~
https://drive.google.com/open?id=0B3ViM9k7YUH7UTRpWHhIS3I1cHhQZFVwTHphRlVoQ2lYbEtv
SEE BELOW FOR PHOTOBOOTH PICS FROM THE DINNER/DANCE ...
THANK YOU TO ALUMNI WHO DONATED MONIES TOWARD OUR EVENT:
JEFFREY ADAIR
JANET BAXTER BERKMAN
LAURIE MERTA AKNIN
BOB MILLS
ULRIKE ROEDER RAMELLA
KATHY WONG
LYNDA DEMOSS GREEN
THANK YOU TO ALUMNI WHO DONATED AUCTION ITEMS:
JEFFREY ADAIR
TERE ERTOLA CHARNEY
DAVID/KAREN DAY
JOE GARZA
JOE GOMES
THANK YOU TO ALUMNI WHO GAVE GENEROUSLY TO THE SCHOLARSHIP FUND BY DONATING MONIES AND/OR WINNING BIDS FOR AUCTION ITEMS:
Kris Allain Nalley
Lesley Beals and Gary Rossiter
Cyndi Brazil O'Brien
David and Cheryl Brown
Karen (Brown) Paynter
Lynda DeMoss Green
Tere (Ertola) and Mark Charney
Donna Ferrando
Karen (Mahoney) Muela
Julie Ross
Bill and Sharon Russell
Bill and Julie Southward
Michael Tislau
David Verry
Note: Our class alumni were able to give a $750 scholarship to a Sequoia 2016 graduate.
Thank you everyone !

PLEASE USE THESE FINE BUSINESSES WHO SUPPLIED OUR EVENT SERVICES WHENEVER YOU HAVE A NEED...
► Thank you to our MC Jude Wellington of IN THE MIX PRODUCTIONS who did a spectacular job keeping the evening on track ! He is the reason the event ran smoothly and was a success!!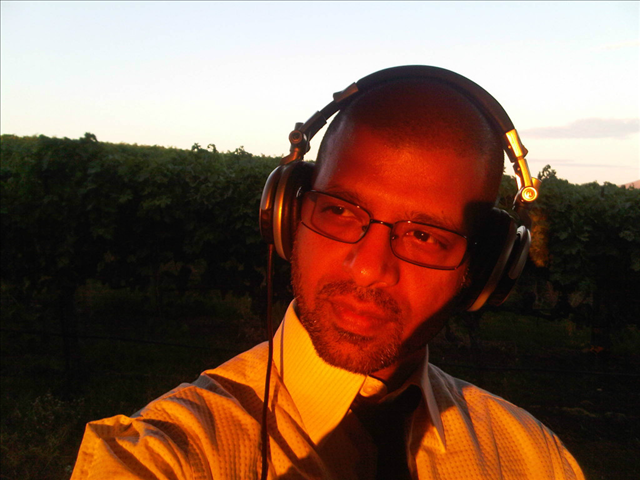 IN THE MIX PRODUCTIONS * 23897 Thurston Ct., Hayward, CA 94541 * 510-214-3701
► Thank you to our DJ Don Wellington of IN THE MIX PRODUCTIONS who kept us dancing and rockin' !
It was a big success because of these guys !!!
► Thank you to SPARKY'S HOT ROD GARAGE who was our venue for the evening, and was a spectacular place to have fun with friends.
► Thank you to BEST BEVERAGE CATERING who supplied 2 awesome bartenders for the night !
► Thank you to WEIR & ASSOCIATES CATERING for our delicious meal !
► Thank you to ACE CASINO RENTALS for the Blackjack dealer, Connie !
► Thank you to EXPOSURE PHOTO BOOTHS for photobooth fun and allowing us ridiculousness for the night !
► Thank you to THE SPECTRUM MAGAZINE, and its Publisher, fellow Cherokee Steve Penna, for the free advertising space to get out the word of our reunion in their May, June, and July issues ! You can have this magazine delivered to your home. You can submit ads, letters, opinions, stories. Visit Spectrum Magazine at www.spectrummagazine.net P O Box 862, Redwood City, CA 94064 (650) 368-2434.
Steve will always be remembered !


ADD PICS AND VIDEOS YOU TOOK DURING THE WEEKEND !!
All Alumni can add their own personal photo galleries inside the gallery selections below.
* Click the images below to enter the gallery area.
* Then click the "Create Your Own Photo Gallery Here" button at the bottom of the page to participate.
* Follow the directions on screen to create your gallery.
Only you can add photos to galleries you have created, and all photos you add will be credited to you inside your gallery!
| | | |
| --- | --- | --- |
| | | |
| | | |
| | Music on the Square | |

1 Gallery 8/23/15

| | | |
| --- | --- | --- |
| | | |
| | | |
| | Motorcycle Tour | |

1 Gallery 8/27/15

| | | |
| --- | --- | --- |
| | | |
| | | |
| | SHSAA Picnic | |

1 Gallery 8/23/15

| | | |
| --- | --- | --- |
| | | |
| | | |
| | Dinner / Dance | |

3 Galleries 9/1/15

| | | |
| --- | --- | --- |
| | | |
| | | |
| | Photobooth Fun ! | |

160 Photos 8/22/15

| | | |
| --- | --- | --- |
| | | |
| | | |
| | Sunday Breakfast | |

1 Gallery 8/31/15